Babies are wonderfully curious by nature
... But many parents struggle with how to best support their baby's development.
Happy Little People™ solves this problem with our researched-backed, high quality intentional play prompts. Designed to spark play and give exhausted parents a daily dose of confidence and inspiration!
Nurture your child's developing brain
Just the right level of challenge for your baby's exact developmental stage. Research-backed, stage-based play prompts that help your baby thrive through all different types of play: Sensory, Physical (Fine & Gross Motor), Outdoor, Nature-Based, Musical, Artistic, Messy, Creative, Cognitive, Social/Emotional, Language & Early Literacy, Numeracy, STEAM.
Sustainable - less stuff, more fun
Stop wasting money on toys that they will tire of in no time. Contribute to a better future for your child by using everyday items from around your home. We'll show you how with our resourceful, creative, open-ended activities!
Empowers parents
Every parent is the expert on their own baby. We empower parents with knowledge, confidence and inspiration so they can be the guide that helps their baby thrive. Our activities are so quick and easy to set up that busy parents actually want to use them.
A bit about us
Happy Little People™ was Co-Founded by Bianca & Kat, both bachelor-qualified educators with a passion for play-based learning. As a brand we're on a mission to inspire millions of parents around the globe with simple & inspiring things they can do to support their child's development in their vital early years.
The Original Happy Little People™ Card Decks
A compact & affordable way to give the gift of play.
Happy Little People™ activity cards are the go-to guide that modern parents can turn to for meaningful, stimulating activities that align with their baby's key developmental milestones in their foundational first years of life.
One new activity per week for a whole year.
LEARN MORE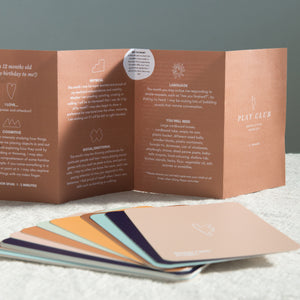 The Happy Little People™ Play Club
A premium purchase for proactive parents, who want to delve deeper into supporting their baby to meet their monthly milestones.
The Happy Little People™ Play Club is a comprehensive, collectable series of developmental play prompts presented in stunning month-by-month boxed sets. Also includes a a new cheatsheet every month on all the things to expect in the month ahead, plus a new Milestones & Memories card to document and record your baby as they grow.
With a new milestone-aligned activity every day, this monthly subscription box is the support system for parents that will grow alongside their baby during their vital first 1000 days of life.
JOIN NOW
LOVE LETTERS
"It has given me a lot of confidence in myself and truly helped me with my daily mum guilt!!!!"

Adrienne
"I have grown more in regards to being able to turn anything into a learning experience."

Kate
"Prior to having these activities I would often feel lost."

Kylie
As seen in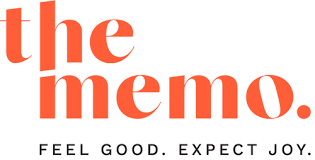 Let our customers speak for us